HUMAN ACTION FOR WORLD FUTURES
BY THE END OF THIS COURSE YOU WILL:
Understand and discuss examples of past and current human action.

Recognise that global diversity of lifestyles, cultures values and aspirations must be incorporated in action plans for world futures.

Understand the interrelationship of government, non-government organisations, business and civil society.

Appreciate the importance of religious and secular allegiances and the power of the media in motivating and influencing action.

Develop investigative and communication skills and present well-developed arguments to motivate and influence action.

Work collaboratively to develop an action plan to help resolve human or environmental issues at a local, regional or global level.
---
"Too often we give our children answers to remember rather than problems to solve."
---
Roger Lewin, Science Writer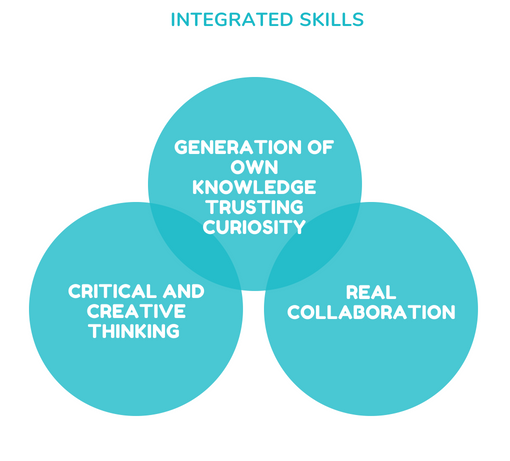 SKILLS
Manage obstacles for change.
Ways of effecting individual and collective change.
Clearly define the rationale, aims and objectives before starting a project.
Develop a collaborative interdisciplinary project.
Data management and analysis.
Communication and presentation.
Concept mapping.
Strategic foresight studies.
Establishing the approach, methods and tasks required for making a project a reality.
Communicate and collaborate with government and non-government organisations and corporations to effect changes in policies and activities.
Executing a project
Analysis of results and committed iteration.
Skills of your particular interest.
Development of own portfolio that will continuously improve upon with all your next journeys to show people and employers what you have done.
Approach to Learning: In this course we follow a progressive and effective social constructivist model which has transformational learning as its goal. The social component of this model means that students and lecturers work together to enhance understanding and develop skills, and collaborate as a team in both the learning and teaching process.
If you are interested in Human World Futures and want to find your unique way to contribute to shape better realities through the development of a project to help resolve human or environmental issues at a local, regional or global level with likeminded individuals from different backgrounds then this course is for you! 

Humanity in the 21st Century certificate is a prerequisite for this course.
T1. Human action: Shaping the 21st century
T2. Past impacts of human action
T3. Scenarios and the future
T4. Individual and small group action at a local level: here and now
T5. Human action: the major players
T6. Integration: resolving complex problems
T7. Changing hearts and minds
T8. Directing action through future studies
T9. Pathways for shaping world futures
T10. Toolkits for action
T11. Resilience: meeting new challenges and shaping futures
12. Project presentations and discussions